Upcoming and on-going Fund Raising Projects
JoyRon Foundation regrets to advise that due to the lockdown situation associated with the Corona Virus Pandemic, almost all of our Fund Raising Projects had to be placed on temporary hold. That having been said we list below the status of each project and our intentions, on taking things forward as and when the environment allows us.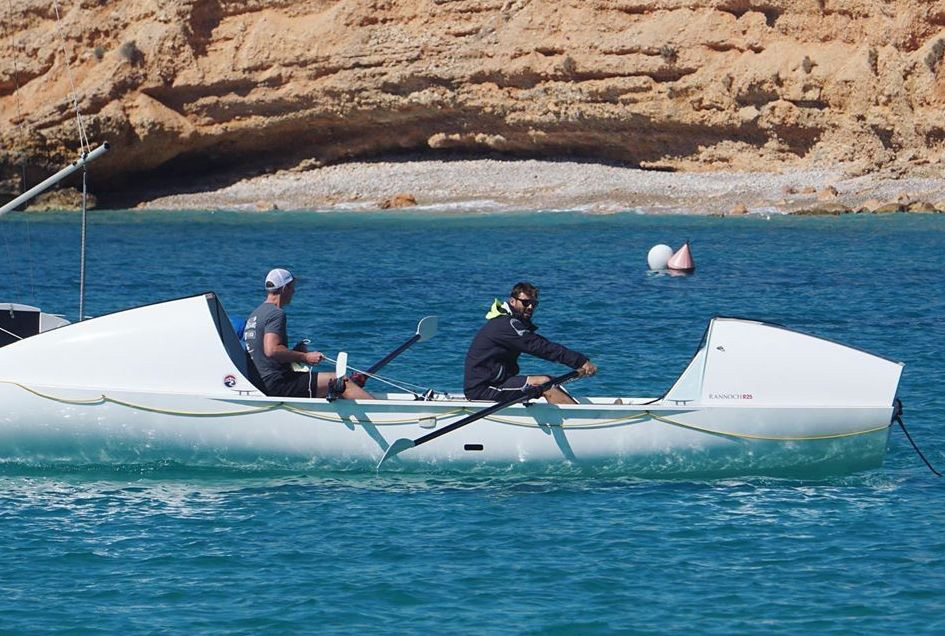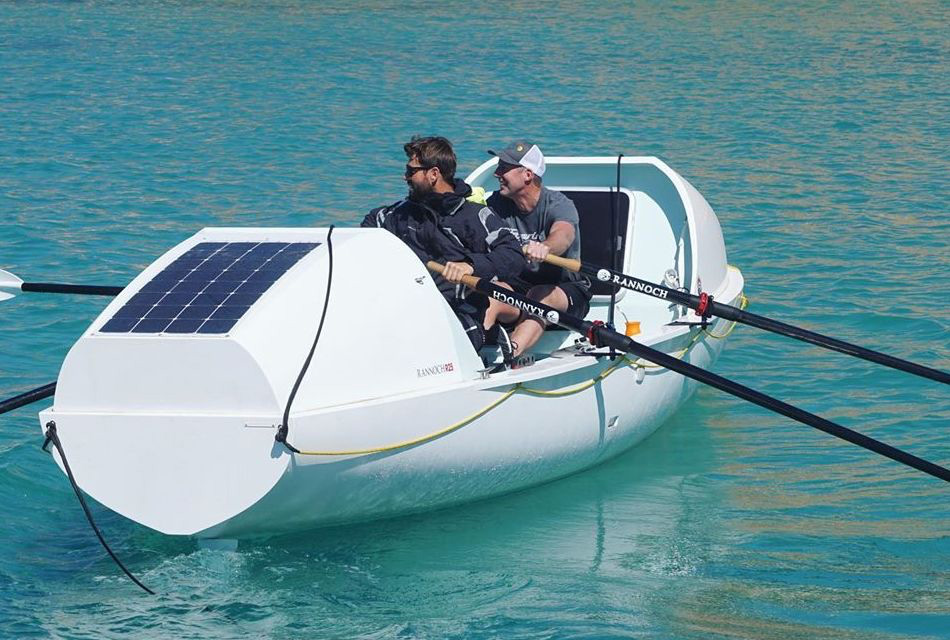 TEAM ROARING40's CHALLENGE. The Talisker Whisky Atlantic Challenge 2022
Is the premier annual event in ocean rowing a challenge that takes competitors more than 3,000 miles west from San Sebastian in La Gomera, Canary Islands (28ON 18OW) to Nelson's Dockyard English Harbour, Antigua (17ON 61OW). Dan Wise and Ian Yates who were going to row in the 2021 event, will now compete in the 2022 event and make up the Team Roaring 40's who are two Brits based here in Mallorca both forty years old (more or less), and they will be rowing across the Atlantic in December 2022 as part of the Talisker Atlantic Challenge. Their focus is to win the pairs division. They will be undertaking this challenge and donating their sponsorship proceeds after expenses to three charities. The first charity being the UK based Plastic Oceans UK, the second charity being Clean Wave,  and the third charity we are delighted to advise will be JoyRon Foundation.
It is with regret that like most things the progression of obtaining sponsorship and aspects of marketing the project has been somewhat delayed by corona virus, although both Dan and Ian are in full gym training for the challenge. As we move forward JoyRon Foundation will be supporting the Team Roaring 40's encouraging local support and marketing of their endeavours for more information visit website https://roaring40s.co.uk and their facebook page. As and when JoyRon receives more information we will keep you updated.
NEW FUND RAISING PROGRAM
During the coming months it is planned that JoyRon Foundation will launch a new Corporate Annual Donation Program. The marketing of this program will be coordinated by our new Fund Raising Advisory Associate Peter Redrin in consultation with our Founder President.
DIVERSITY OF MALLORCA CALENDAR 2022
For 2018, 2019 and 2020 JoyRon has produced a Diversity of Mallorca Calendar. The calendar is a celebration of this beautiful island, showcasing the multitude of activities, services and products the island has to offer, set of course against the backdrop of this beautiful island in the western Mediterranean. The calendar is produced on A3 plus size top quality paper and printed to a high standard.
The calendar is in both English and Spanish languages and records the UK holidays and main Spanish holidays. All this makes the calendar, one of the very best available and most certainly extremely good value for the money. For 2020, the calendar was made available for a minimum donation of euro 13.50. 100% of the proceeds donated being for the support of "Children in Need in the Balearics". Unfortunately for the year 2021 the production of the calendar had to be cancelled, however for 2022 we have already commenced preparation work to produce a 2022 JoyRon Diversity of Mallorca calendar. The calendar makes an ideal Christmastime gift for corporate clients, friends or family members back home, depicting the various scenes of our wonderful island of Mallorca. It comes shrink wrapped or can be supplied ready boxed for postage. For those who wish to purchase a volume of calendars as gifts for clients or family we are able to offer various rates of discount for orders of 25 calendars or more. Any company interested in sponsoring a page of the calendar and or any company or private individual interested to purchase a 2021 calendar or a quantity of them should send a pre-order request by e-mail to info@joyronfoundation.org  It is anticipated that the calendar will be available for delivery during the month of October 2021.