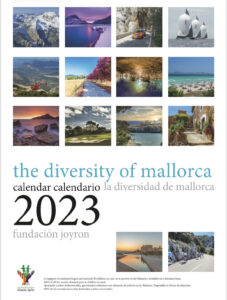 The Joyron Diversity of Mallorca Calendar.
Following the success of the JoyRon publication of the Diversity of Mallorca Calendar in 2018, 2019, 2020 and 2022. We are delighted to inform you that we have published our fifth calendar for the year 2023.
For those, that are not fully aware The JoyRon Foundation's Diversity of Mallorca calendar is a celebration of our beautiful island of Mallorca, showcasing the multitude of activities, services and products the island has to offer, set of course against the backdrop of this beautiful island in the western Mediterranean. (see images of each calendar page below).
The calendar is produced as follows:-
The calendar is A3 plus size top quality paper and printed to a very high standard.
The calendar photographs have been taken by professional photographers and donated to JoyRon Foundation.
The calendar is in both English and Spanish languages.
The calendar records both the UK holidays and notable dates and the main Spanish holidays and notable dates.
It comes shrink wrapped (standard) or can be supplied ready boxed for postage as a present, at a very small additional donation of one euro per postage box.
It is bound and ready to display and hang on the wall.
All this makes the calendar, one of the very best available and most certainly extremely good value, for a donation of just euro 15.00 per calendar.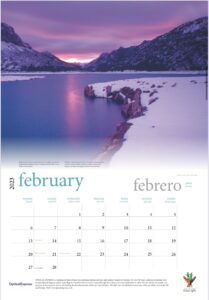 100% of all the money donated for each calendar contributes towards the support, of underprivileged, seriously ill, impoverished, or in care children in the Balearic Islands.
The calendar makes an ideal Christmas or New Year gift for corporate clients, friends or family members back home, depicting the various scenes of our wonderful island of Mallorca. For those who wish to purchase a volume of calendars as gifts for clients or family we are able to offer various rates of discount for orders of 30 calendars or more. The discount level between 30 to 59 calendars is 16.6% discount, just euro 12.50 per calendar. for 60 plus calendars, there is a 33.3% discount available, just euro 10.00 per calendar.
We look forward to receiving your e-mail order for the calendar, be it an order for just one calendar, for a few calendars or a bulk order attracting the offered discount rates. We thank you for your support to help us to "HELP THE CHILDREN IN NEED IN THE BALEARES".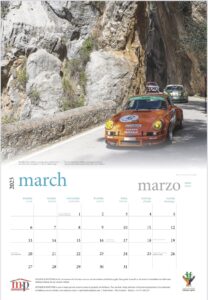 Calendar price
| | |
| --- | --- |
| Less than 30 | 15.00 € / calendar |
| Between 30 and 59 | 12.50 € / calendar |
| Over 60 | 10.00 € / calendar |
CALENDAR ORDER FORM to donate@fundacionjoyron.org
If calendar delivery is in Mallorca 1) submit your e-mail order and 2) make payment by credit card in payment module or if payment is greater than euro 250.00, please consider making payment by a direct bank transfer in order that the Foundation receives full amount and not subjected to the payment system fee deductions.
For a direct Bank Transfer please pay to the Fundacion JoyRon Bank Account the above calculated amount as follows Caixabank Palma Nova Account Number ES66 2100 0657 6102 0042 5108 quoting in the payment reference details either your name or your company name as stated at the top of this Calendar Order Form.
Alternatively if we hand delivery the calendars donation payment can be made in cash.
If calendar delivery is outside of Mallorca please just submit your e-mail order and we will come back to you with full cost including postage before requesting final payment.