Community Service Build Projects Completed
The JoyRon Foundation has been operational since second quarter 2015. In that time we have completed in 2020, 2019 and 2017,three different projects within our "Identify, Finance, Build and Donate Program. Herewith we give an outline of all three projects.

Due to the Covid 19 Lockdown, carrying through to the first six months of 2021 the "Identify, Finance, Build and Donate Program" has required to be placed on Hold. We are hopeful that during the second half of 2021 and into 2022, we will be able to Identify our next Build project.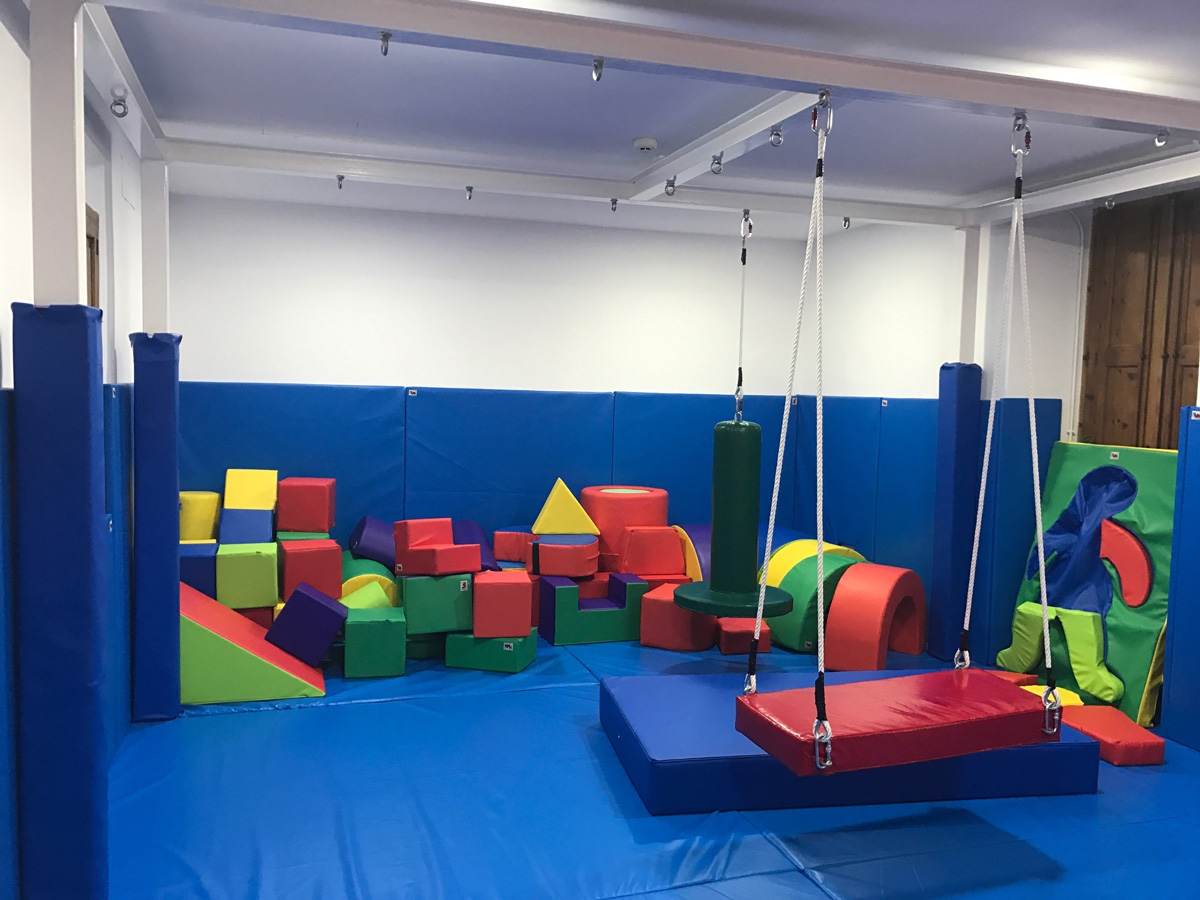 THE JOYRON PSYCHOMOTRICITY ROOM
During 2019 and into the early part of 2020 we completed the financing construction, installation of all the equipment for a Psychomotricity Room within Puig des Bous, a Children's Home and Protection Centre in Palma. This model of relational psychomotricity provides for movement, free and spontaneous play, creativity, and security and trust. This work model enables the child to freely express their emotions, moods and concerns, in a context of physical and emotional security, with an adult that can gather everything that is happening in the psychomotricity session. Such process creates an ongoing dialogue with a therapist, who can assist the child to overcome the traumatic experiences they have experienced. The official opening of this facility happened 11th February 2020 and it has been named THE JOYRON PSYCHOMOTRICITY ROOM.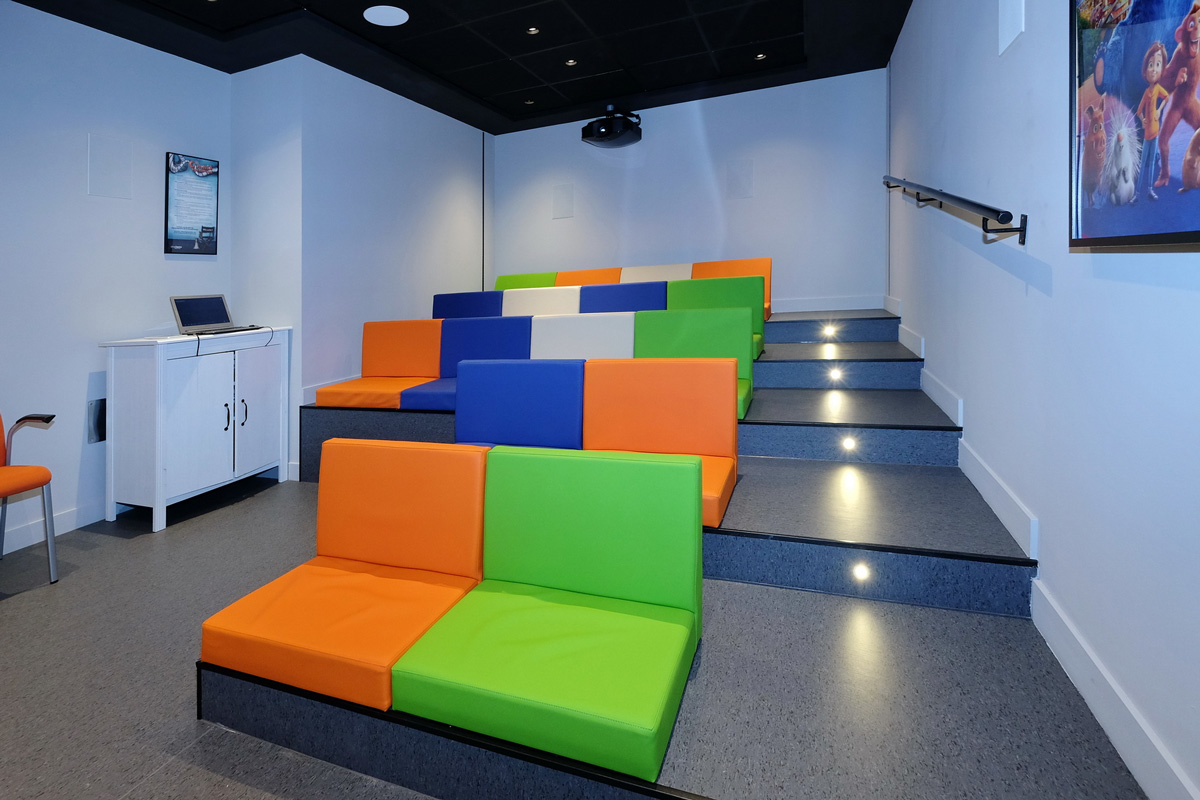 THE JOYRON CHILDREN'S CINEMA
In 2018 we commenced the identification of a need in Son Espases Hospital within the Children's Palliative Care for a fully equipped small Cinema. During second half of 2018 and into 2019 this project was undertaken, although subjected to some building delays. The cinema screens films for the children in the hospital whilst receiving their medical treatment, a great humane benefit, especially, for those children in palliative care and long-term hospital stay, many of whom are suffering from a life-threatening illness. The children´s cinema has a capacity for up to twenty children, who are seated on tiered seating with bright coloured cushions and for the very small children in fun mobile seats. Children confined to wheelchairs and/or with intravenous stands have access to the cinema. The films are shown on a regular basis free of charge. The official opening of this facility took place on December 20th 2019 and is named THE JOYRON CHILDREN'S CINEMA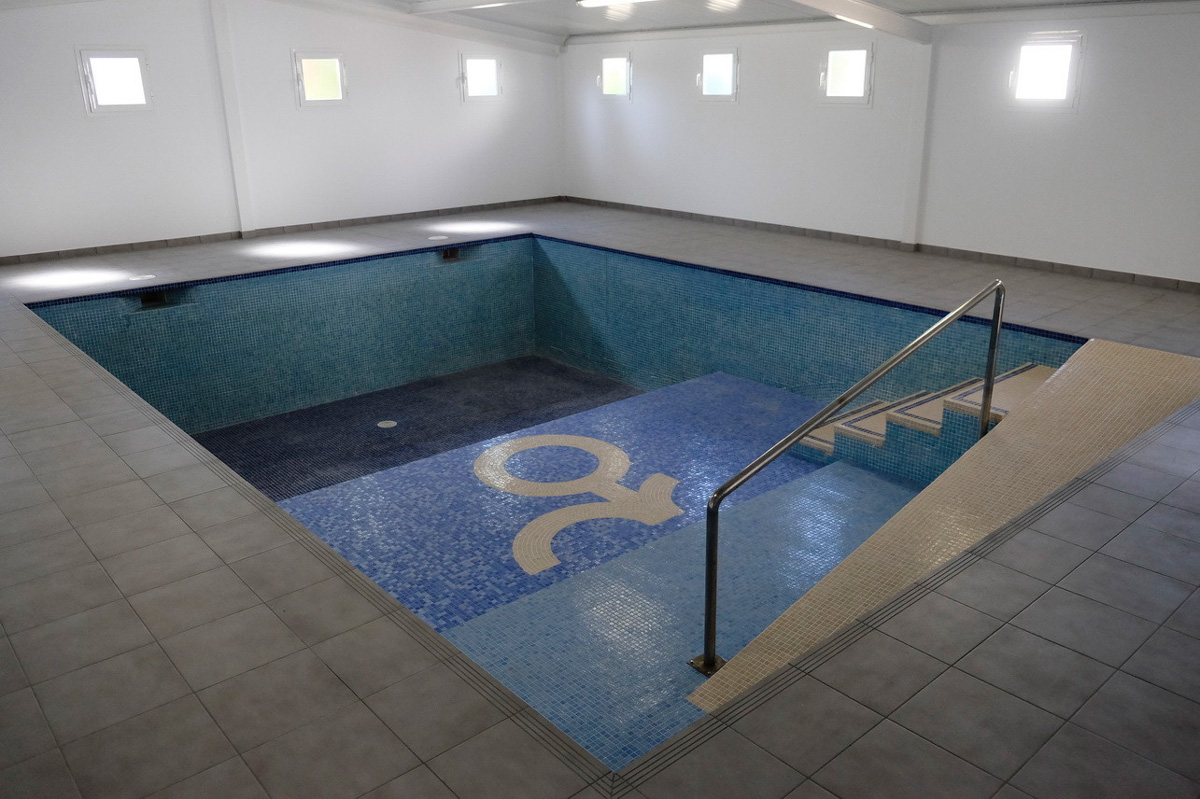 THE JOYRON AQUATIC CENTRE
In 2016 we identified the requirement of an Aquatic Centre at ASPACE in Bunyola Mallorca. The foundation together with its own architect (who provided his services free of charge) worked in collaboration with ASPACE Balearics, the Cerebral Palsy Association of the Balearic Islands and their architect. ASPACE is a private non profit organisation which provides a school and day centre service for cerebral palsy sufferers. The objective of this initiative being to maximise the capabilities of people with cerebral palsy in their physical, emotional, cognitive and psychosocial aspects. Hence the need for an aquatic centre was considered essential, especially when we consider the Aqua therapy benefits for children with Cerebral Palsy are so numerous. For these reasons we at Fundacion JoyRon are delighted that the Aquatic Centre complex was formally opened in 2017 and soon thereafter became fully operational. We are further delighted that ASPACE decided to name the facility THE JOYRON AQUATIC CENTRE.
See also video https://youtu.be/M8z5LdpSb5A (for Aquatic Centre in operation), and video https://youtu.be/PTNZJ5KlRLI (for the opening event of the Aquatic Centre).