Identify, Finance, Build and Donate Program
Financing and completion of construction projects is an ongoing process within Fundacion JoyRon, the objective being to provide worthwhile physical and tangible facilities that can benefit MANY children in need in the Baleares both for TODAY and for MANY YEARS to come. The foundation has in the past, directly helped individual children who are in need and will of course continue to do so in the future.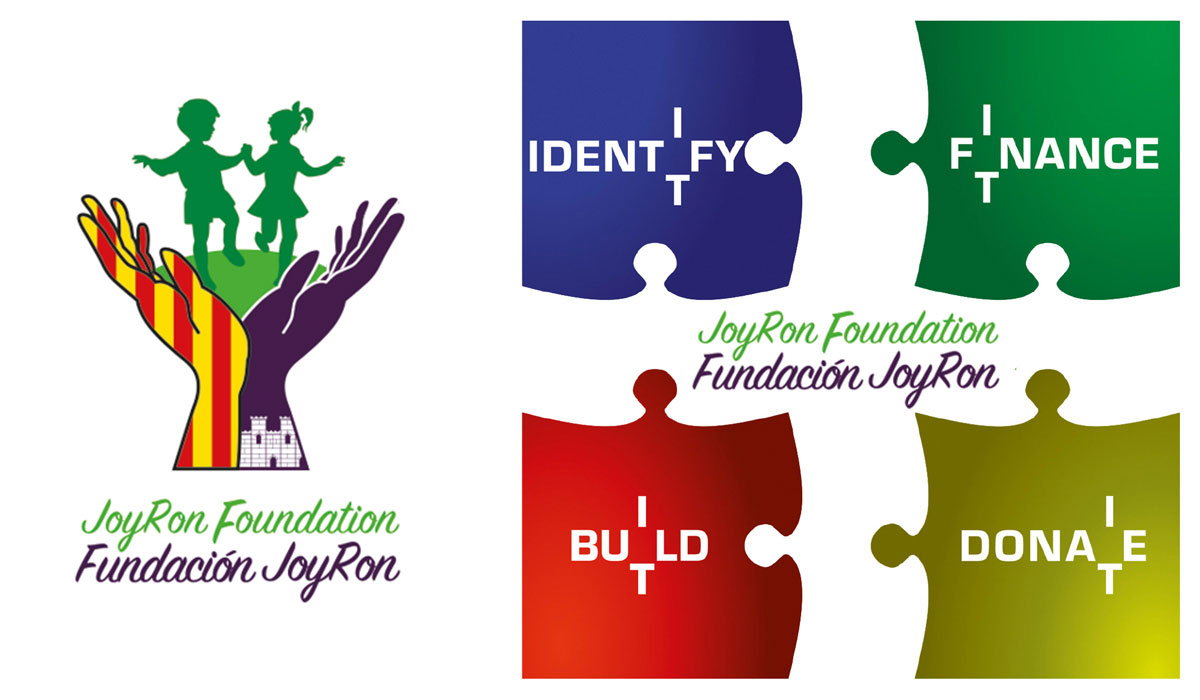 However as can be seen in 2017 the foundation financed, built and donated an Aquatic Centre for ASPACE in Bunyola for children with Cerebral Palsy. Then again in 2019 we financed the building and installation of all equipment and donated a Children's Cinema to Son Espases for the children in the hospital. Also in 2020 the foundation financed the construction and installation of all equipment and donated a Psychomotricity Room within Puig des Bous a Children's Home and Protection Centre in Palma. For fully details on these three projects please icon tag Community Service Build Projects Completed.
During late 2021 and first quarter 2022, JoyRon Foundation identified it's fourth and current build project program, which is a further, but much larger Aquatic Centre for Asnimo Foundation for children and persons suffering with Autism or Down Syndrome. The project is some 80% (see below) funded and building approvals are currently being finalised and the foundation is hopeful that the facility should be operational by mid 2023.
Estimated budget required € 120.000
Already funded € 97.500
Still required € 22.500
Hence our new Motto-